Stripped down charts, trade logs and trade summaries for your review.
43 Trades over 9 days, 88%+ win rate, 10 tick scalps. $1108.22.
TRADE PLAN:
Market: NQ Futures $5.00 a tick, 1 contract
Super basic IZSS chart:
*3/12 60 minute Shadow Continuum bars *Trend Catcher Trend Measurment period set to "15" *Izones *ICE levels *VAD2 Mode A *VAD2 Mode E *Deviation levels (Optional) Left them off my charts to see trade markings easily for sharing these charts. Normally I trade with Deviations as well.
Trade rules:
basic IZSS entries, 3 ticks above a valid Green Trend Catcher confirm arrow for a long with appropriate supporting Green Izone, 3 ticks below valid Red Trend Catcher confirm arrow with appropriate Red Izone *Also took swing breakout trades according to the rules of swing breaks *Targets: 10 tick scalps *Stops: Nearest swing low or high depending on trade direction. No Autotrail, No autobreakeven, either hit Target or stoploss. *Goal was 2 profitable trades then quit or continue if on a role *Time allotted was from 0930 EST to 1130 EST. More if possible but tried to stay within those parameters *lose 3 trades in a row, stop for the day. Lose two trades in a row, keep trading and possibly stop when out of time or only down -$50 to -$60 *If I spot a super obvious trend trade target level I might take it if UP money *Otherwise, no extra market analysis or contextual reading, only following the IZSS entries.
Okay Here are the days broke down and some other spreadsheet analysis: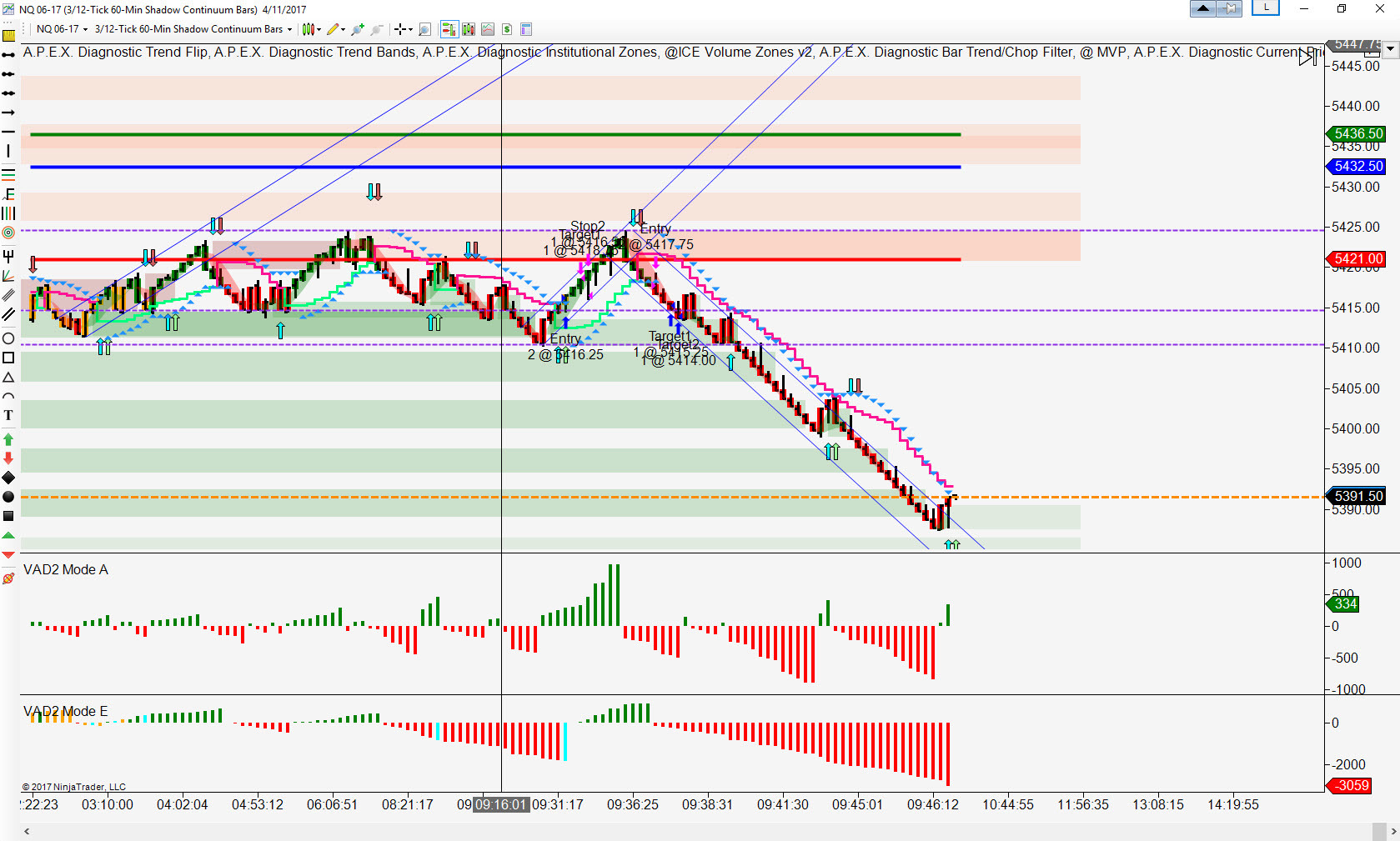 A different view of the data broken down in my personal spreadsheet: