By Darrell Martin
Whenever there is news reported, the markets can react. It can be a big or small reaction depending on the type of announcement. Upcoming news events are ranked in importance of Low, Medium or High to indicate the approximate affect each might have on the market.
Coming up on July 3, 2017, at 10:00 AM ET, the Institute of Supply Management (ISM) Manufacturing Purchasing Managers Index (PMI) will release a report based on data it compiles from monthly replies to questions they ask to executives in over 400 companies. The report is raw data that measures the following indicators:
New Orders*

Backlog of Orders

New Export Orders

Imports

Production*

Supplier Deliveries*

Inventories*

Customer Inventories

Employment*

Prices
The report shows the percentage reporting each response as well as the net difference between the number of responses in the positive and negative economic directions and the diffusion index.
The PMI is a composite index, seasonally adjusted for five of the indicators, which are starred above. There is even more that goes into this report, but as a trader, you simply want to know how it is going to potentially move the market and which market. For this report, if the reading is higher than expected, it is seen as positive/bullish for the USD. If it is lower than expected, it should be taken as negative/bearish for the USD.
A market to consider watching for this news report is the EUR/USD. Since this report is released monthly, you can go back and see what happened in the past.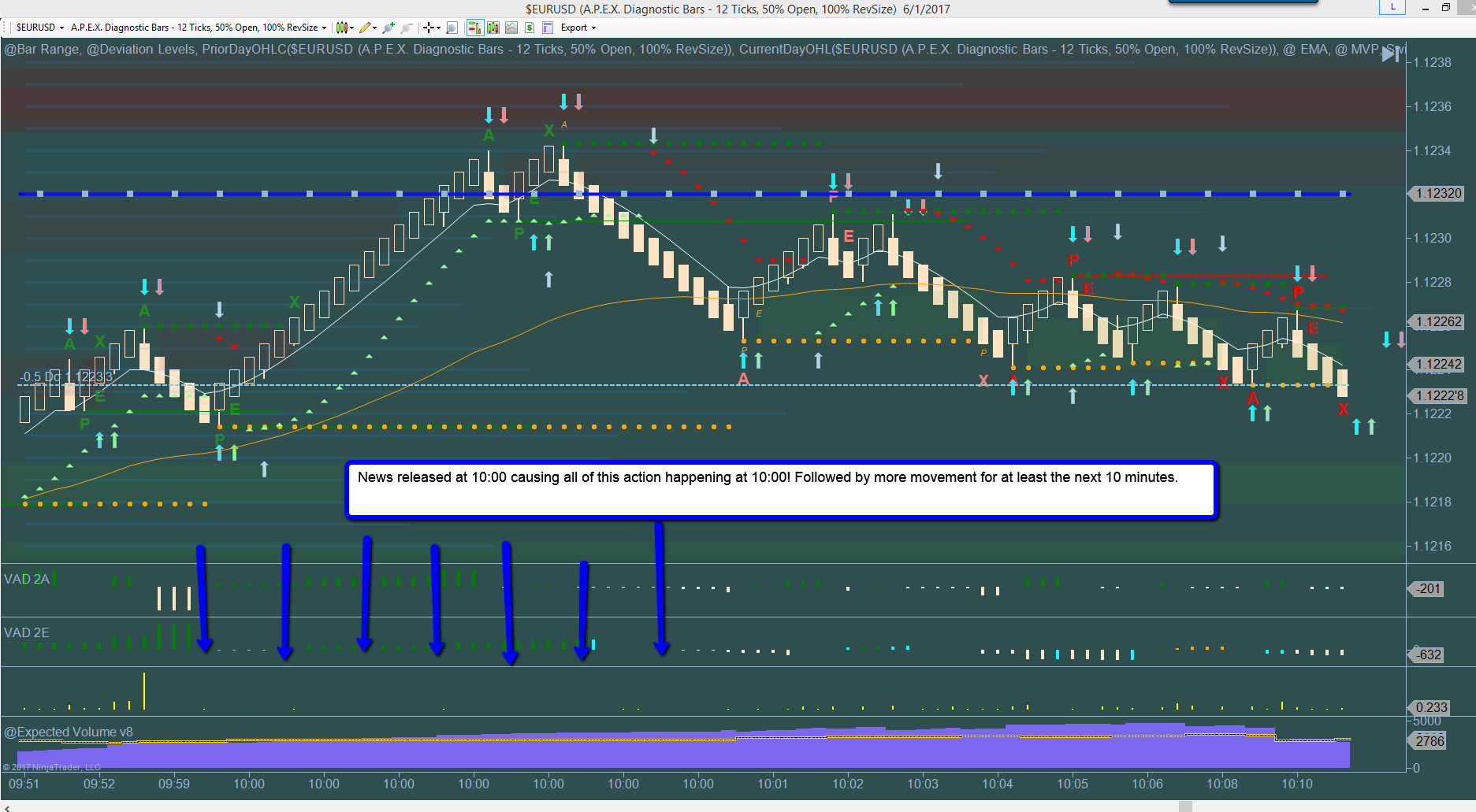 For example, if you look back at a chart from June 1, the last date this report was released, you can see that at 10:00 AM, the EUR/USD market did in fact have some movement before leveling off. By knowing this, you could plan your trading strategy.